Private tutors in Victorville offering tuition - United States
Find Good Private Tutors In Victorville
Use our simple to use search facility to find local tutors in Victorville. The Tutors Directory allows you to see profile of private tutors before booking tutoring lessons.
Benefits of The Tutors Directory?
Find private tutors from the comfort of your own home, with no long-term contracts. Simply search, and contact your next tutor.
Start your search for a private tutor at the Tutors Directory
Contact your next private tutor, using online search facility and reviewing each tutor profile before making contact.
Register as a private tutor in Victorville?
Our advertising plans start from free. Click below to register and advertise your tutoring service.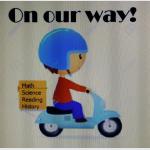 Taylor Mobile Tutoring
Tutor in Hesperia
Premium tutor
Taylor Mobile Tutoring is available to tutor students Kindergarten through 12th grade here in the High Desert (Hesperia, Victorville, Oak Hills, Apple...