Private tutors in Temecula offering tuition - United States
Find Private Tutors In Temecula
Simply search, make contact, share contact details and negotiate time, place, cost etc direct with tuition provider in Temecula. We do not charge any hourly commission fees.
Why Tutors Directory?
Find private tutors from the comfort of your own home, with no long-term contracts. Simply search, and contact your next tutor.
Choose a tutor on The Tutors Directory
Search for a tutor within your local area by subject and level. Once registered as a student, you can make contact.
Become a private tutor in Temecula?
Its simple to advertise on The Tutors Directory. Click button below to start process.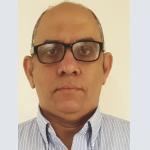 George Ibrahim
Tutor in Perris
Bronze tutor
...