Private tutors in Rancho Cucamonga offering tuition - United States
Find Good Private Tutors In Rancho Cucamonga
Use our simple to use search facility to find local tutors in Rancho Cucamonga. The Tutors Directory allows you to see profile of private tutors before booking tutoring lessons.
Advantages of The Tutors Directory?
See details of the tuition provider before making contact. Most of our tuition providers are free to contact. We operate to give good quality service assistingin finding your next private tutor.
Start your search for a private tutor at the Tutors Directory
We have a very simple and easy way to help you find the right tutor. First of all you need to register on our website then you can use the search facility to find tutors by location, subjects and levels and other criterias. Make contact witha tutor of your choice.
Register as a private tutor in Rancho Cucamonga?
Register, create profile, and advertise to students - Simple!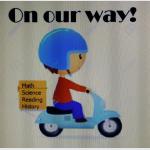 Taylor Mobile Tutoring
Tutor in Hesperia
Premium tutor
Taylor Mobile Tutoring is available to tutor students Kindergarten through 12th grade here in the High Desert (Hesperia, Victorville, Oak Hills, Apple...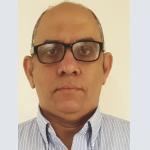 George Ibrahim
Tutor in Perris
Bronze tutor
...