Private tutors in Long Beach offering tuition - United States
Find Private Tutors In Long Beach
Our directory lists many tutors offering a wide variety of subjects. Simply search in your local area for a private tuition provider, and start your tutoring experience.
Reasons to use The Tutors Directory?
See details of the tuition provider before making contact. Most of our tuition providers are free to contact. We operate to give good quality service assistingin finding your next private tutor.
Find a private tuition provider on The Tutors Directory
Finding a tutor could not be easier, simply register, search and contact your next tuition provider.
Register as a private tutor in Long Beach?
Advertise your tutoring service on The Tutors Directory. Create your personalised profile, which you can use in marketing your services to students.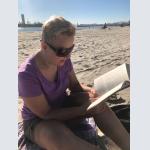 Tatiana Zakharova
Tutor in Long Beach
Online tutor
I provide a variety of activities for my lessons so you will never get bored. For example, I will use games, interactive conversational lessons, fun w...