Private tutors in Lakewood offering tuition - United States
Private tutors locally in Lakewood
Our directory lists many tutors offering a wide variety of subjects. Simply search in your local area for a private tuition provider, and start your tutoring experience.
Why Choose Tutors From The Tutors Directory?
Find private tutors from the comfort of your own home, with no long-term contracts. Simply search, and contact your next tutor.
Use The Tutors Directory to search for a tuition provider
We have a very simple and easy way to help you find the right tutor. First of all you need to register on our website then you can use the search facility to find tutors by location, subjects and levels and other criterias. Make contact witha tutor of your choice.
Are you a tutor or tuition agency in Lakewood?
Its simple to advertise on The Tutors Directory. Click button below to start process.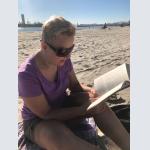 Tatiana Zakharova
Tutor in Long Beach
Online tutor
I provide a variety of activities for my lessons so you will never get bored. For example, I will use games, interactive conversational lessons, fun w...