Private tutors in Hillsboro offering tuition - United States
Find Good Private Tutors In Hillsboro
Simply search, make contact, share contact details and negotiate time, place, cost etc direct with tuition provider in Hillsboro. We do not charge any hourly commission fees.
Benefits of The Tutors Directory?
Be confident in deciding your next tuition provider. Private tutors are asked for references, CRB checks, which they have option to display on their profiles. See reviews left by other students on the tutor profiles.
Start your search for a private tutor at the Tutors Directory
Finding a tutor could not be easier, simply register, search and contact your next tuition provider.
Are you a tutor or tuition agency in Hillsboro?
Advertise your tutoring service on The Tutors Directory. Create your personalised profile, which you can use in marketing your services to students.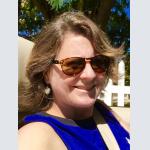 Jodine Alpern
Tutor in Portland
Bronze tutor
I've hosted exchange students and am the grown daughter of an immigrant. I would like to tutor ESL to foreign learners. I respect your desire and ri...