Private tutors in Vancouver offering tuition - United States
Private tutors locally in Vancouver
The Tutors Directory aims to make it safe and easy for you to find a good tutor. Tutors are asked for certificates, references, which are visible on their profiles. Start your hunt for a good tutor in Vancouver.
Advantages of The Tutors Directory?
There are so many websites where you can find tutors online, but the advantage to choose a tutor from The Tutors Directory is that all the tutors listed below have a detailed profile page with content written by them. Our mechanism to list a tutor on our website is very strict, the information provided on profile shows detailed information, like references, CRB checks, and student reviews.
Start your search for a private tutor at the Tutors Directory
Finding a tutor could not be easier, simply register, search and contact your next tuition provider.
Register as a private tutor in Vancouver?
Register, create profile, and advertise to students - Simple!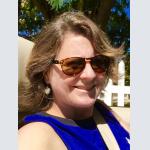 Jodine Alpern
Tutor in Portland
Bronze tutor
I've hosted exchange students and am the grown daughter of an immigrant. I would like to tutor ESL to foreign learners. I respect your desire and ri...