Private tutors in Moreno Valley offering tuition - United States
Find Private Tutors In Moreno Valley
Finding the right tutor for your kids or yourself is not an easy task. The Tutors Directory is making it easy for you to find the top rated Private Tutors in Moreno Valley. Whether looking for A-Level, GCSE or primary, you can find all subjects' private tutors below.
Why Tutors Directory?
The Tutors Directory doesnt charge any hourly commission charges. We allow you to make initial contact via our communications portal and thereafter you are free to share contact details and discuss your tuition needs direct with the tuition provider.
Use The Tutors Directory to search for a tuition provider
Start by registering on the site as a student, use the search facility, and make contact with your next private tutor.
Do you offer private tuition in Moreno Valley?
Its simple to advertise on The Tutors Directory. Click button below to start process.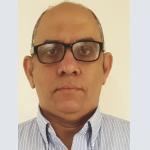 George Ibrahim
Tutor in Perris
Bronze tutor
...