Private tutors in Madison offering tuition - United States
Find Private Tutors In Madison
Finding the right tutor for your kids or yourself is not an easy task. The Tutors Directory is making it easy for you to find the top rated Private Tutors in Madison. Whether looking for A-Level, GCSE or primary, you can find all subjects' private tutors below.
Why Tutors Directory?
There are so many websites where you can find tutors online, but the advantage to choose a tutor from The Tutors Directory is that all the tutors listed below have a detailed profile page with content written by them. Our mechanism to list a tutor on our website is very strict, the information provided on profile shows detailed information, like references, CRB checks, and student reviews.
Find a private tuition provider on The Tutors Directory
Contact your next private tutor, using online search facility and reviewing each tutor profile before making contact.
Are you a tutor or tuition agency in Madison?
Its simple to advertise on The Tutors Directory. Click button below to start process.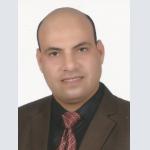 Mahmoud Hegazy
Tutor in Madison
Bronze tutor
In general, I am said to be approachable, easygoing and modest, I am interested in learning about other cultures and meeting new friends everyday. Out...