Private tutors in Buffalo offering tuition - United States
Find Good Private Tutors In Buffalo
Simply search, make contact, share contact details and negotiate time, place, cost etc direct with tuition provider in Buffalo. We do not charge any hourly commission fees.
Advantages of The Tutors Directory?
The Tutors Directory doesnt charge any hourly commission charges. We allow you to make initial contact via our communications portal and thereafter you are free to share contact details and discuss your tuition needs direct with the tuition provider.
Choose a tutor on The Tutors Directory
Finding a tutor could not be easier, simply register, search and contact your next tuition provider.
Register as a private tutor in Buffalo?
Register, create profile, and advertise to students - Simple!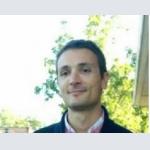 Guillaume Donnat
Tutor in Thorold
Gold tutor
I've been living in Canada for 6 years. I'm French and did all my studies in France...